A FEW WORDS
ABOUT OUR COMPANY
Experience, knowledge, a well-coordinated team and the trust of our clients are our priorities, thanks to which we can provide logistic and transport services in the country and abroad.
Logistics
This is our horse! We have been gaining experience in logistics for years, organizing efficient and safe transport of materials and finished products abroad. By reducing costs, optimizing profits and shortening the delivery time to a minimum.
Transport
We organize transport for companies that operate throughout Poland in any industry – service, production, industrial. We provide efficient land, air, sea and intermodal transport.
We collect experience for a year
the countries we have been to
A company full of passion for transport
Do what you love and you will never have to work – Confucius said over 2,500 years ago! Although it sounds like the latest slogan to everyone. who are looking for a goal in life. We found him!
In 2016, we recognized. since transport is our horse and logistics gives great satisfaction. the best solution is to create your own transport and logistics company. This is how Europa Logistics was born! We immediately took care of the organization of transport for external companies that were developing well. but they could not cope with the handling of orders for customers and the supply of materials and raw materials. We solved their problems.
We currently serve small, medium and large enterprises. which are based all over Poland and operate in various industries. We organize the transport of finished products and semi-finished products. raw materials. and such structures and any liquid materials. Preparing and carrying out transport is no problem for us!
We provide efficient land, air, sea, inland, rail and intermodal transport.
We handle the collection and delivery of cargo to ports all over Europe.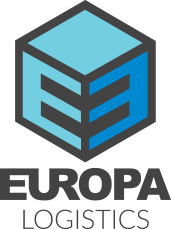 Europa Logistics Sp. z o.o.
NIP 555 212 52 51
We are here
ul. Stary Rynek 9-10
89-600 Chojnice
Contact details
✆ +48 500 533 719
✉ kontakt@europalogistics.eu